Digital Screens
We're living in the age of AI and smart devices, yet we're still disappointed floating cars aren't a thing, but we can rest easy knowing digital signage is. Okay, perhaps floating cars and cool signs aren't on the same level, but we did say we love our signage.
We're talking touch screens, digital directories for shopping centres, hotels and public spaces, digital billboards for outdoor and indoor advertising, digital display suites and even menu displays for restaurants and cafes.
Digital signage gets you noticed
Digital signage is a long-term investment for your business, as once installed, messaging can be easily changed to reflect the deal or advertisement you'd like to showcase. Rather than updating your signage when business changes, simply plug in an update. It's easy for staff to operate, and our trained installers can make sure everything is running smoothly before you start using it yourself.
Staying up to date with the latest signage tech is just one way we make sure our customers have signage solutions that are versatile, impressive and professional.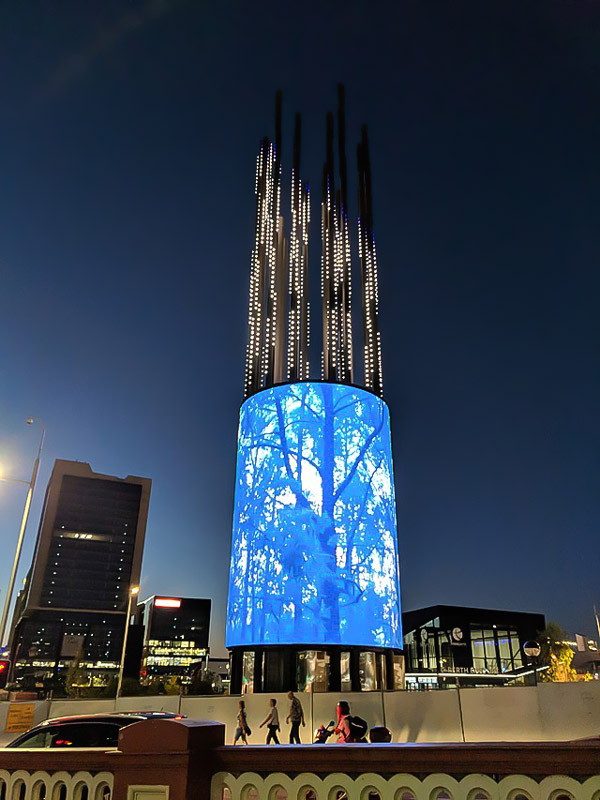 As part of our digital offering we can supply:
Get started
If you'd like to know more about how we can support you, please get in touch. Our digital signage experts can recommend a solution for your project, which aligns with your scope and budget.
Contact Us Today