Pylon signs are an excellent investment for your business. So much so that they are used by businesses all around Western Australia – from petrol stations and shopping centres to schools, universities and other commercial locations that require clear, large scale signage.
If you are considering a pylon sign for your business, here's what you need to know.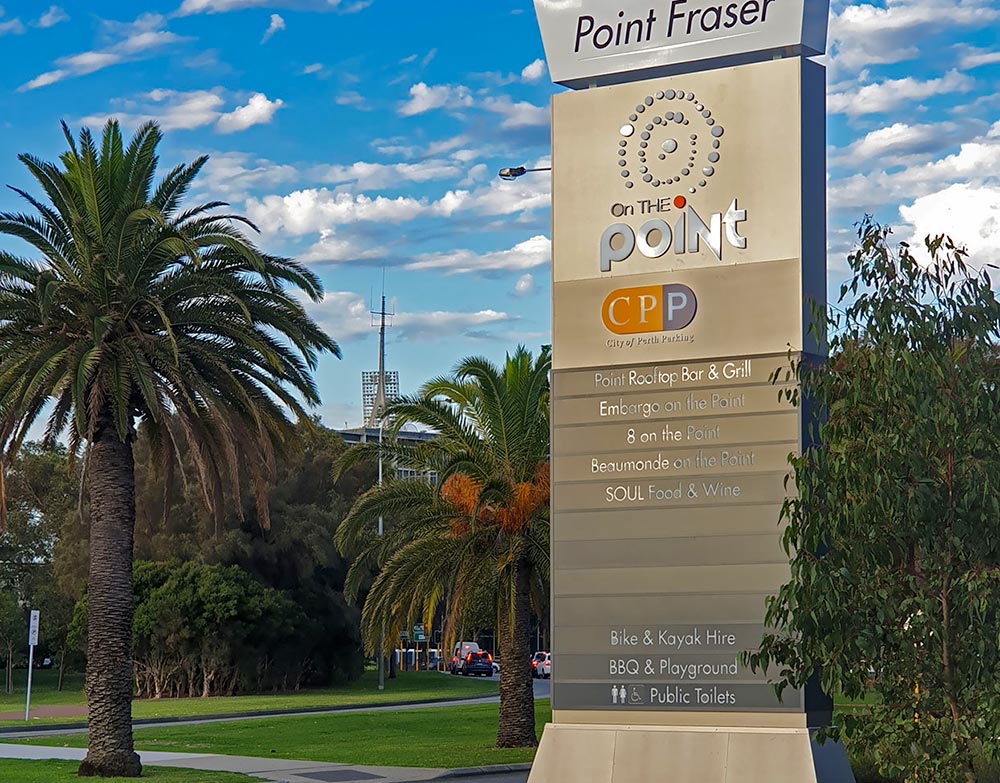 What are pylon signs?
Pylon signs are large stand-alone structures, usually located out the front of a site – such as a business or shopping centre. The most obvious example would be pylon signs used at petrol stations to showcase petrol prices and other key information.
There are also single pole pylon signs, which are perfect for high-rise buildings. Single pole pylons are cost effective and easy to construct, and they're still highly visible and prominent to passers-by.
Twin pole pylon signs are ideal for signs that require multiple panels. They're also easy to spot and relatively affordable to construct. Covered monolith pylon signs are the kind you see at petrol stations.
They're covered or clad, so you cannot see the structural supports and they can be customised to a number of different shapes and sizes. They're probably one of the most impressive kinds of pylon signs, as they tend to be very large.
Pylon signs are impressive
There's a reason petrol stations use pylon signs to advertise their fuel prices – they're highly visible, which means drivers can see them on the road and then swing in to fill up on the way to their destination.
Businesses and institutions use them to maximise passing trade, and to make a good impression on visitors approaching their location. They're obvious and clearly show people where they need to go. If you have a pylon sign outside your business, your customers won't accidentally miss you on the road.
When it comes to institutions, large pylon signs have a gravitas, which matches the importance and reputation of schools, universities and other learning institutions. They're larger than life, just like the places they represent.
Pylon signs are versatile
Pylon signs can be constructed with many different kinds of materials, including lighting effects. Many pylon signs can be made illuminated, either externally or internally. Some are even made with LED screens.
Many wayfinding pylon signs use LED display screens to convey maps and other key information to the public. These pylon signs are not only impressive, but also improve the usability of public spaces, and even larger commercial sites.
Pylon signs don't have to be straight up and down either. There are many amazing designs we have installed over the years, which are incredibly eye-catching because of their creative design.
If you have an idea for a pylon sign, we are likely to have the capabilities to manufacture and install it for you. We have a fully-equipped metal shop, which allows us to fabricate pylon signs in-house.
As a result, we're able to keep costs lower for our customers, while still producing a high quality product that is built to last. We take pride in the pylon signs we install and manufacture for clients across Western Australia.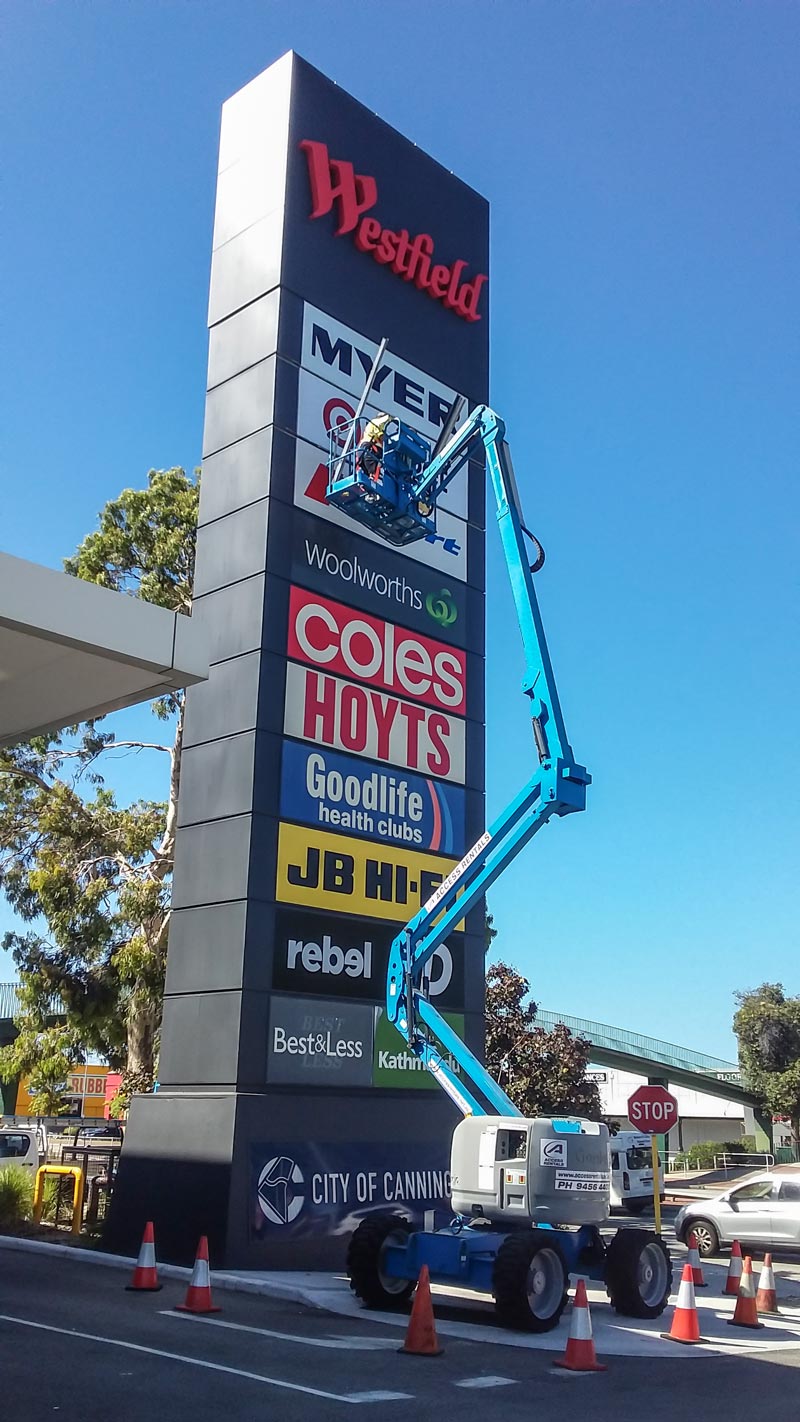 Need a pylon sign for your business?
If you'd like to know more please get in touch with one of our pylon signage experts. We can recommend a solution that matches your budget and needs, or we can develop pylon signs based on your specs.
We are also able to install pylon signs in metro and regional locations across WA. For more information on how we can help you, please contact us.