Vehicle signage can be used on fleets at mine sites, or on any kind of business vehicle. It looks professional, and gets your business seen by more people on the road.
Vehicle signage is used by many businesses to showcase their brand, and build recognition with the public. It's surprisingly cost effective, and acts like a traveling billboard for your products and services.
If you're operating vehicles on a mine, or any other kind of site where safety is a priority, vehicle signage plays an important role in day-to-day operations. Today, we're looking into how vehicle signage can work for your business.
Here's what you need to know.
Vehicle signage for mine sites
Many of our clients include companies in the mining and resources sector who need to easy vehicle ID capabilities onsite. The vehicle signage we develop for these operators typically includes fleet numbers and hi-vis vehicle striping.
This kind of signage is used by mining companies who need to uphold high standards of safety, while maintaining a professional aesthetic. They're also often branded, with the logo and colours of the operator.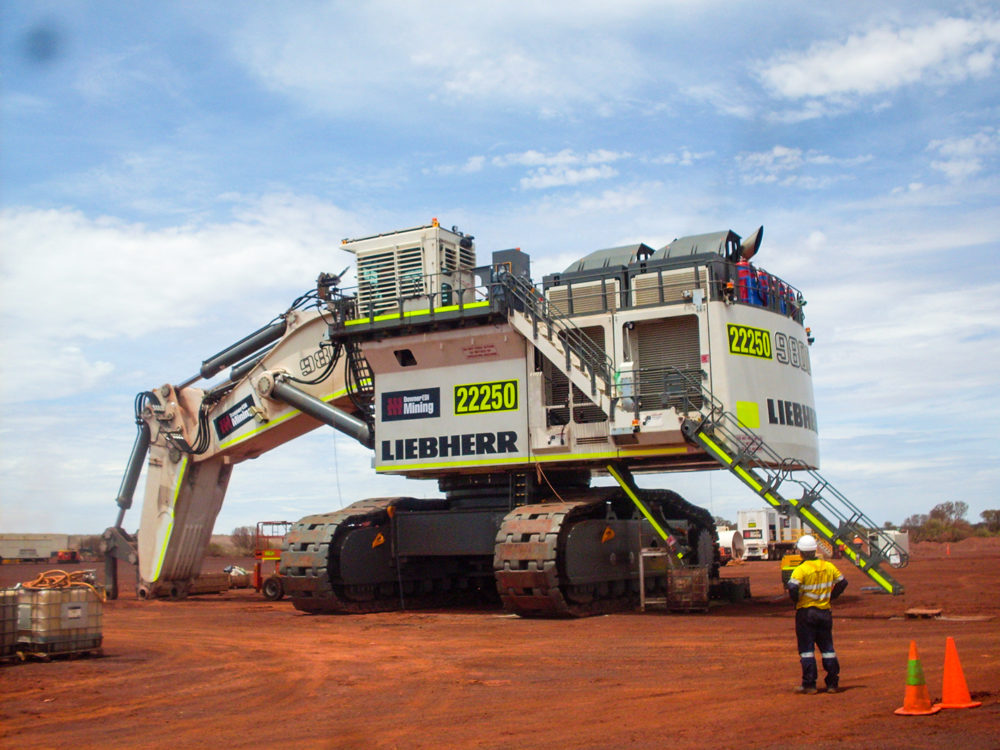 Here's more on vehicle signage for mine site vehicles.
Designs are developed in-house, using your branding.
Signage is developed to spec.
Designs are applied to vinyl material.
Vinyl wraps are then professionally applied at your site by us.
They can be used on any kind of vehicle – from trucks and heavy machinery to vans and cars.
Vehicle signage for businesses
Vehicle signage is also an effective style of signage for businesses, especially for operators that service areas around Western Australia, and want to increase visibility of their brand while on the road.
Of course, any business will benefit from quality vehicle signage, as simply driving to and from work every day provides exceptional exposure to potential customers, and builds brand recognition.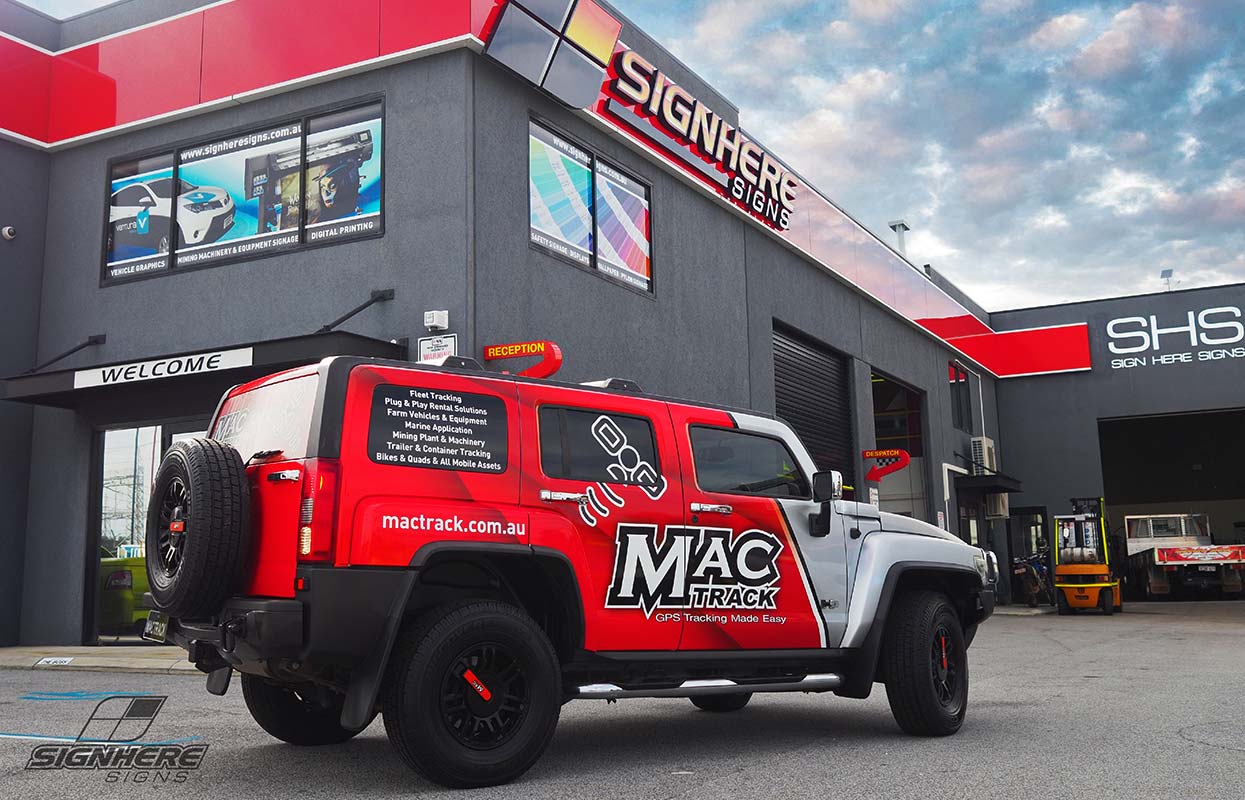 Benefits of vehicle signage
Professional
Quality vehicle signage makes your business look good.
Custom
Designs can be customised to your brand and vehicle.
Affordable
Vehicle signage is cost effective, especially for fleets.
Quality
We use high-quality laser-cut vinyl wraps and digital print media.
Durable
Our vinyl wraps last for many years, even in tough WA conditions.
Low maintenance
Once the wrap is applied, you are good to go.
No ongoing cost
After the initial upfront cost.
Recognition
A branded vehicle will be seen daily by many potential clients.
Practical
Ideal for identifying vehicles onsite, and on the road.
Efficient
Quick turnarounds for design, manufacture and application.
Why choose us?
The vehicle signage we develop for our clients is designed and manufactured in house, in our fully-equipped Malaga facility. We are also able to design your vehicle signage to spec, no matter what kind of vehicle you are operating.
We only use high-quality vinyl wraps, which are laser cut for optimal precision. Wraps are printed digitally, which enables us to create striking designs that do your business justice.
If you already have a design for your vehicle wrap, we can easily use this, and then ensure it fits the specs of your vehicles. If slight tweaks need to be made, we will let you know. This will ensure the wrap sits correctly, and looks its best.
Once your wrap is manufactured, we can visit your site and apply them to your vehicle or fleet. Our application specialists do an impeccable job, and make sure your wraps are applied perfectly the first time.
Get started
For more information on our vehicle signage services, please get in touch. We are happy to supply you with an obligation-free quote, and discuss any specific requirements you have.