We love working out how to deliver solutions, using new methods that get the job done cheaper. Making sure this happens without compromising on quality is a big deal to us.
We're excited to share a new splashback solution that is more affordable than traditional methods, and still superior quality. Here's what you need to know.
Goodbye 2 pac painting
If the only Tupac reference you can muster is the nineties rap legend, you're not alone. The non-hip-hop version is short for 'two pack' –  a painting method used to make splashbacks in homes, hospitals and other spaces.
The two 'packs' are containers, which hold liquids that mix together to form the smooth, durable finish splashbacks are known for. One liquid is a resin, made up of acrylic paint and melamine. The other is a hardener known as polyisocyanate resin.
A chemical reaction takes place when both of these liquids combine, which causes the liquids to harden. Since there's only a small volume of solvent within the combined liquid, there is minimal evaporation, and the finish is harder and thicker.
The downsides of 2 pac
These qualities are perfect for kitchens, and other spaces where durability matters. However, there are downsides to the method:
2 pac painting takes a long time to dry, so there cannot be any dust in the environment.
The hardening chemical in 2 pac painting is toxic, which means the installer needs to wear a breathing device and apply the finish in a ventilated booth.
Once you have chosen a colour for your splashback, you are stuck with it.
It's costly, since the time, spray booth and other equipment required to complete the work is expensive.
There is an alternative though.
Hello latex ink printing
Latex ink printing is another method of creating splashbacks, which has many benefits over traditional 2 pac painting.
It's far more affordable, as a latex ink printer is used to develop the colour or print featured on the wall.
It's versatile, since you can change the splashback's feature as many times as you like.
You can choose from a number of finishes, which are still highly durable.
It's fast, since the splashback print is made offsite, and then installed efficiently in your space.
Many of the clients who opt for latex ink printed splashbacks include home builders, hospitals and medical centres, who want a stunning finish that is both durable and of course, easy to clean.
At Sign Here Signs, we have our own latex printing facility, which we use to create splashbacks for clients across WA. Having our own latex printer also reduces our costs, as we're able to complete your project onsite, before installation.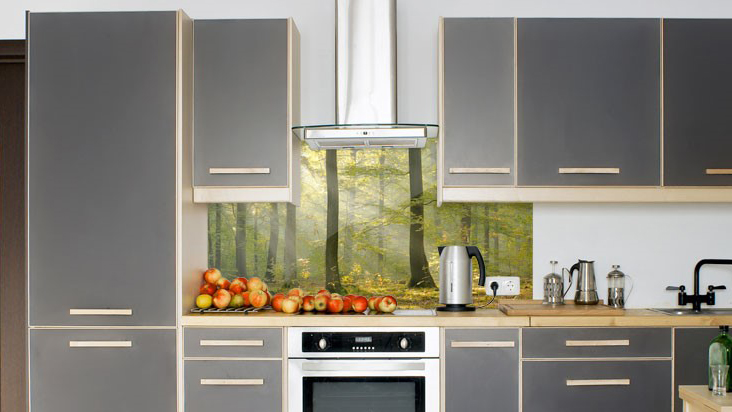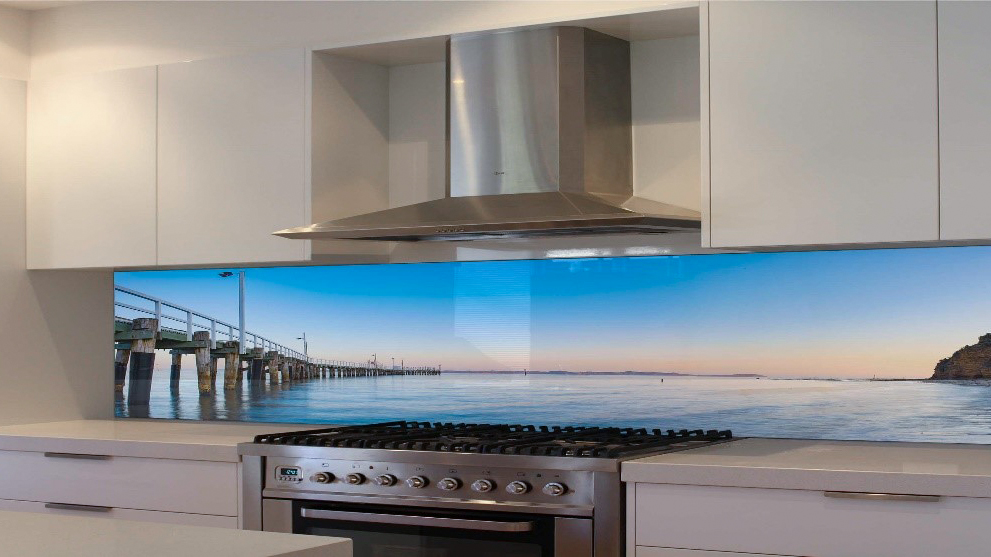 Get started now
Talk to us about specifications for your project, and we'll put together a cost-friendly quote. If you'd like to discuss the pros and cons of 2 pac versus latex ink splashback printing, we're more than happy to do this too.