Having the right safety signs at your mine site or workplace is vital for complying with Australian safety standards.
If you operate a mine site, or any other kind of workplace in Australia, you'll need to ensure your safety signs are installed correctly and up to code. Doing so will help to protect people at your workplace from unnecessary risk.
The first step is understanding what safety signs should be at your site, so people are less likely to walk into hazardous conditions, and can quickly identify safety equipment and exit routes in the event of an emergency.
Here's what you need to know.
The 3 main safety signs
1. Regulatory signs
Regulatory signs instruct people on what must be done, or what cannot be done in an occupational environment. These signs are regulated under Australian Standard AS 1319-1994.
1.1 Prohibition signs
Prohibition signs are a type of safety sign that set out what a person cannot do. For example, no entry signs, no smoking signs and other signage that alerts people that a certain action cannot be taken.
They often include a red circle with a diagonal red line, which strikes through an image of the prohibited behaviour.
1.2  Mandatory signs
Mandatory signs are another kind of regulator sign, which denotes behaviour that must be carried out by a person at a workplace. These typically include a blue circle, with a white icon or image inside of it, on a white background.
Examples include signage requiring workers to wear safety gear, such as foot protection or safety goggles.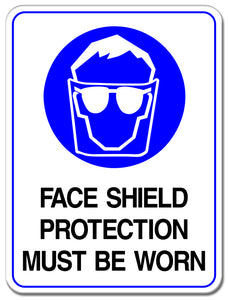 2. Hazardous signs
Hazardous signs are signs that alert people to hazards that could potentially kill or hurt a person. There are two main kinds of hazardous signs – danger signs and warning signs.
2.1 Danger signs
A danger sign warns people at your worksite about hazards or hazardous conditions, which could be life threatening. You'll recognise this kind of signage by the red circle around the word danger within a black rectangle.
Examples of danger signs include Do Not Enter and High Voltage.
2.2 Warning signs
Warning signs are for hazards or hazardous conditions that may hurt a person, but won't kill them. They convey to a person that conditions are not life threatening, but may still lead to harm.
Warning signs are typically yellow, with a black triangle around the icon depicting the hazard. For example, Slippery when wet.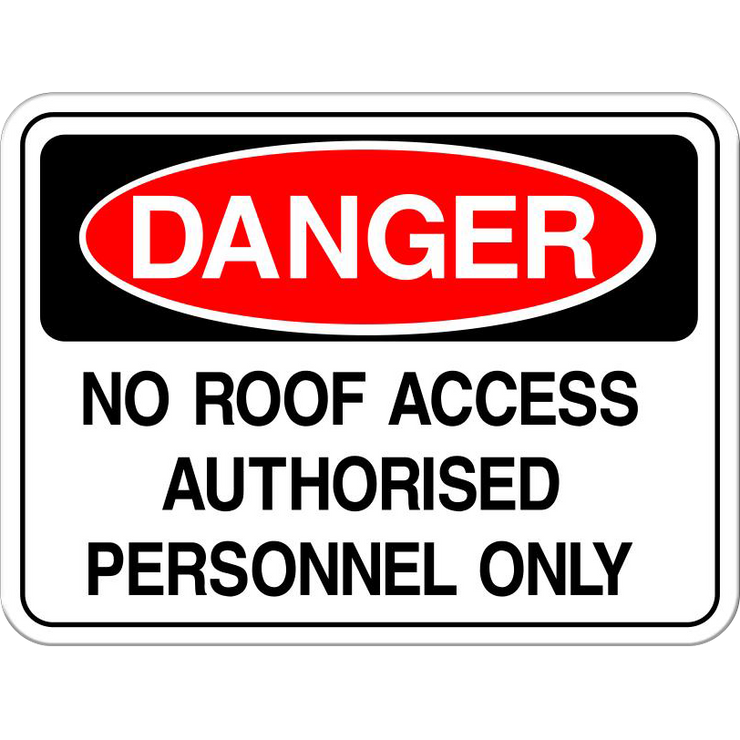 3. Informative signs
Informative signs are designed to inform people on a worksite about important information. There are two key kinds of informative signs – emergency information signs and fire signs.
3.1 Emergency information signs
These safety signs indicate where emergency-related facilities are located. For example, first aid and safety equipment, emergency exits, defibrillators and emergency telephones.
They have a green background and white writing, as well as a white icon depicting the safety equipment in question.
3.2 Fire signs
Fire signs are bright red, making them easy to identify in an emergency situation. They're designed to indicate where fire equipment is located, including fire extinguishers, hoses and fire blankets.
These safety signs are bright red, with bold white writing and a white icon depicting the fire equipment.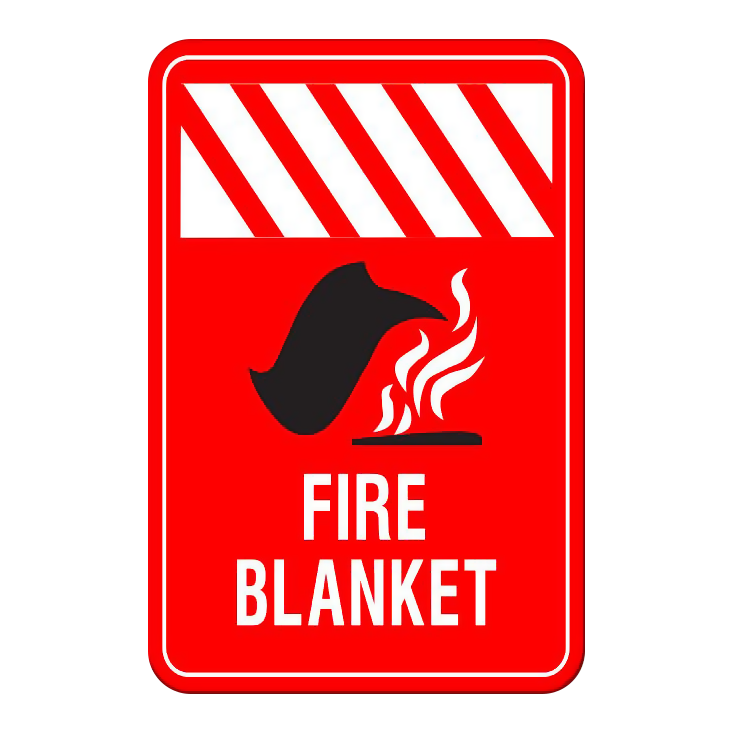 Need safety signs for your site?
Ensuring you have the right safety signs at your mine site or workplace is vital to complying with Australian Safety Standards. If you need assistance with installing compliant safety signs at your site, we can help.
We can fabricate custom safety signs for your site, or install premade signage to fit your requirements. All signs are made in our WA facility, and installed safely and securely by out trained installers, for maximum durability.