There are so many different ways to advertise a business in 2020 – from social media and Google ad words to search engine optimisation. Then there's the more traditional stuff, like flyers, billboards and other styles of signage.
It can be confusing to work out where to put your money, and what kind of advertising is most likely to achieve return on your investment. Most good marketing companies will tell you that a solid online presence is vital.
But, you'll also need a mix of other advertising mediums, in order to cross promote your business. Of course, most small to medium sized businesses simply don't have the budget to pay for a massive billboard.
But what if you could buy a moving billboard that costs less and is seen by more people? This is exactly what a vehicle wrap is, and it's why more businesses are choosing to invest in these eye-catching advertisements.
Here's why we think vehicle wraps are the perfect way to advertise a business.
1. Vehicle wraps get seen by more people
Vehicle wraps are exactly what you think they are. A car, or any other kind of vehicle, wrapped in vinyl that is custom printed with your branding, logo or any other kind of design that turns heads while you're on the road.
For example, a local florist may wrap their delivery van with illustrated flora and the shop's logo and contact details in prime position. The van travels around Perth for hours every day, and is the perfect moving billboard for the business in question.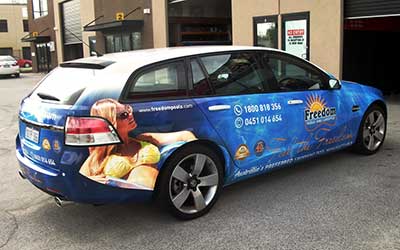 Even if you're not driving for hours a day, vehicle wraps are still a fantastic advertising mechanism for your business. You'll improve brand recognition when you're on the road or parked, and make it easier for potential customers to see what you do.
2. Vehicle wraps are affordable
Once your vehicle wrap has been designed and applied, the ongoing costs of maintaining the vehicle wrap are fairly minimal. Just make sure the signage company you use chooses quality materials, which withstand the elements.
Vehicle wraps are also affordable because you don't have to pay for ongoing advertising space. The ad is being seen when you drive or when you park, which means your business is getting exposure with no ongoing costs.
3. Vehicle wraps scale
Vehicle wraps are also perfect for fleets of vehicles. Branded fleets help businesses make a professional impression, while also boosting brand recognition. Plus, the design can easily be applied to multiple vehicles in your fleet.
If you have vehicles of different sizes in your fleet, then tweaking the design to suit the shape of another vehicle is fairly simple too. A professional designer will have no problem adapting the design to suit any size of vehicle. (Even a bus!)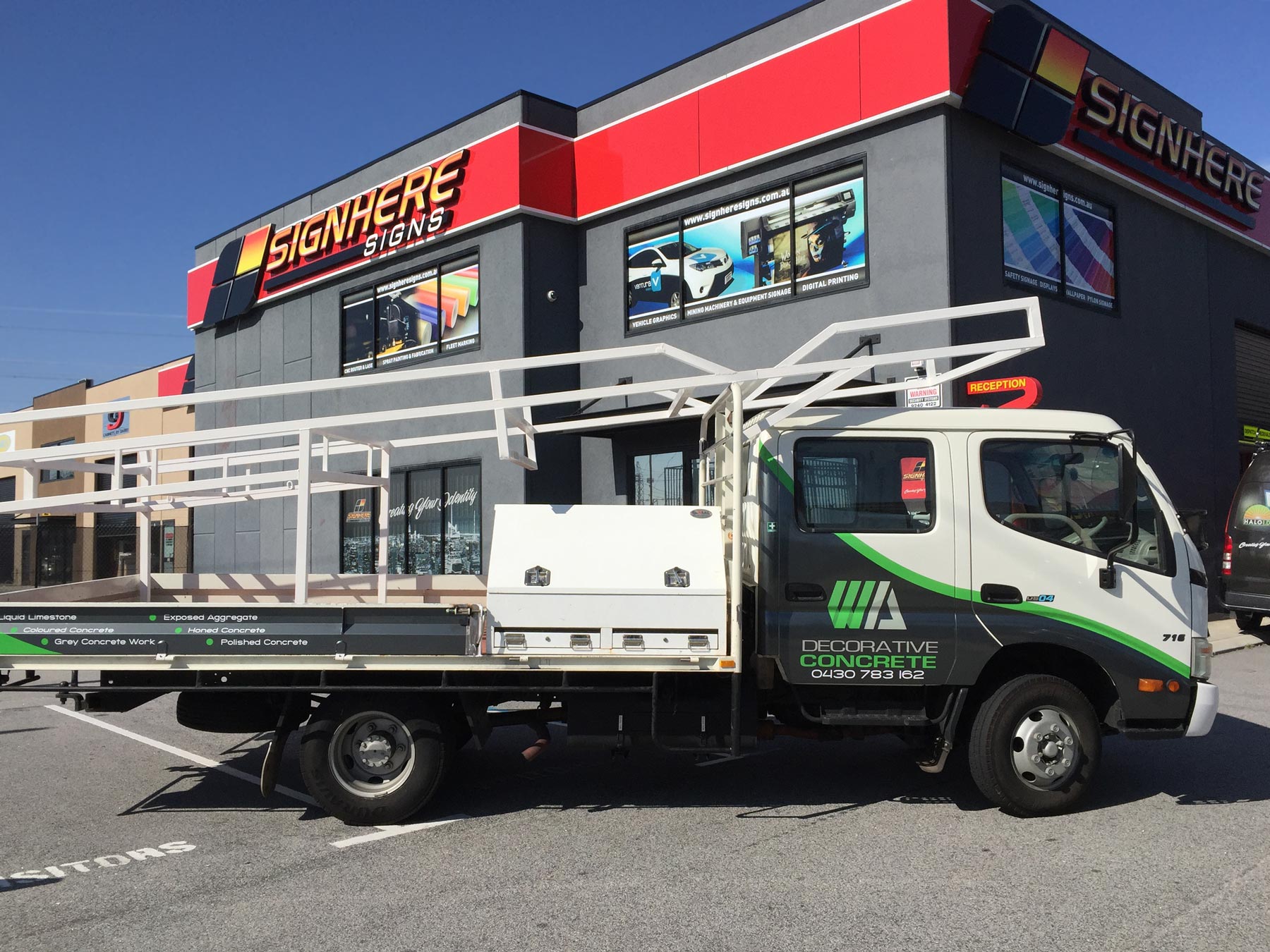 4. Vehicle wraps make you stand out
Vehicle wraps are a great way to stand out from your competitors, and they're an excellent addition to a well-rounded marketing strategy. Of course, we always recommend having a professional designer take care of the artwork.
Although vehicle wraps can easily be removed, it is worth spending a little extra on developing a design that truly reflects your business, and projects the right message. As a result, you'll maximise return on your investment.
5. We can help you with your vehicle wraps
Western Australia, and the Northern Territory. We even use vehicle wraps in our own fleet, which goes to show how much we think they work.
If you'd like more information on vehicle wraps for your business, please don't hesitate to get in touch. We're happy to provide you with recommendations, options and information on costing, so you can make the right choice for your business.
Get started now.