How great is LED Rope Neon!? In designing a sign that complies to the Australian Building Code and it's more recent implementation on signage applications, non-combustible solutions had to be found. That meant no acrylic, no PVC banner. Traditional back-lit signs were out of the question.
Working with Simeon Krecklenberg at Bounce LED we mastered the solution for what will soon be commissioned as Osborne Park's premier sky signage. Weather and access delays have pushed the final completion but in the coming weeks the niggles will be worked out and these signs will shine bright for many years to come.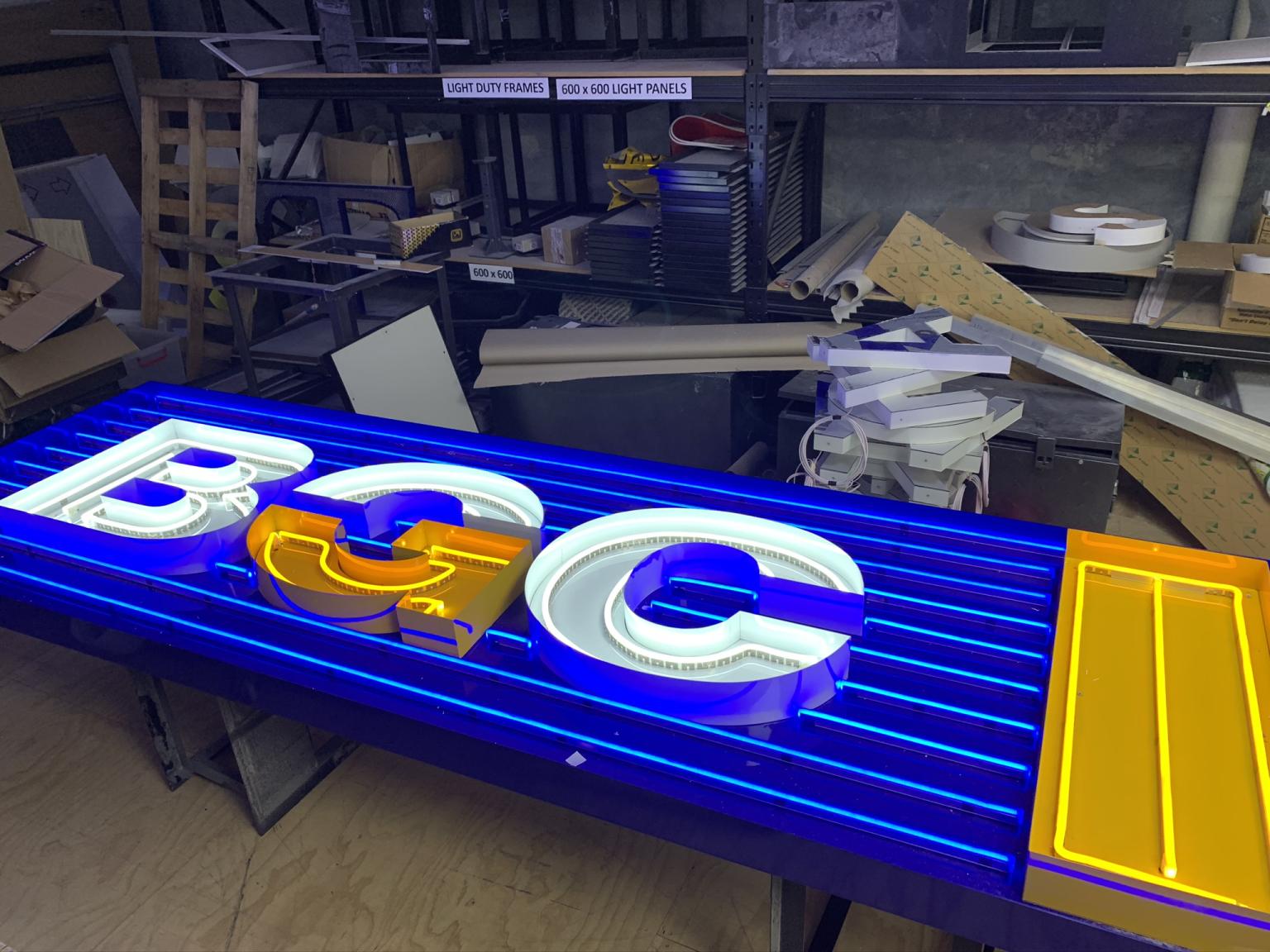 There have been quite a number of changes to the Australian Building Code which in essence has banned the use of flammable materials on the exterior of buildings. This includes acrylic, vinyl and PVC banners all of which are the staple products used in fabricating internally illuminated signage. This was a major game changer in the signage industry and we had to find new ways of fabricating signage to overcome this problem. There are multiple variations but internally illuminating signage can either be face lit which means the face of the sign illuminates, side lit or halo lit which means the letters are stood off the wall the light creates a halo behind the sign.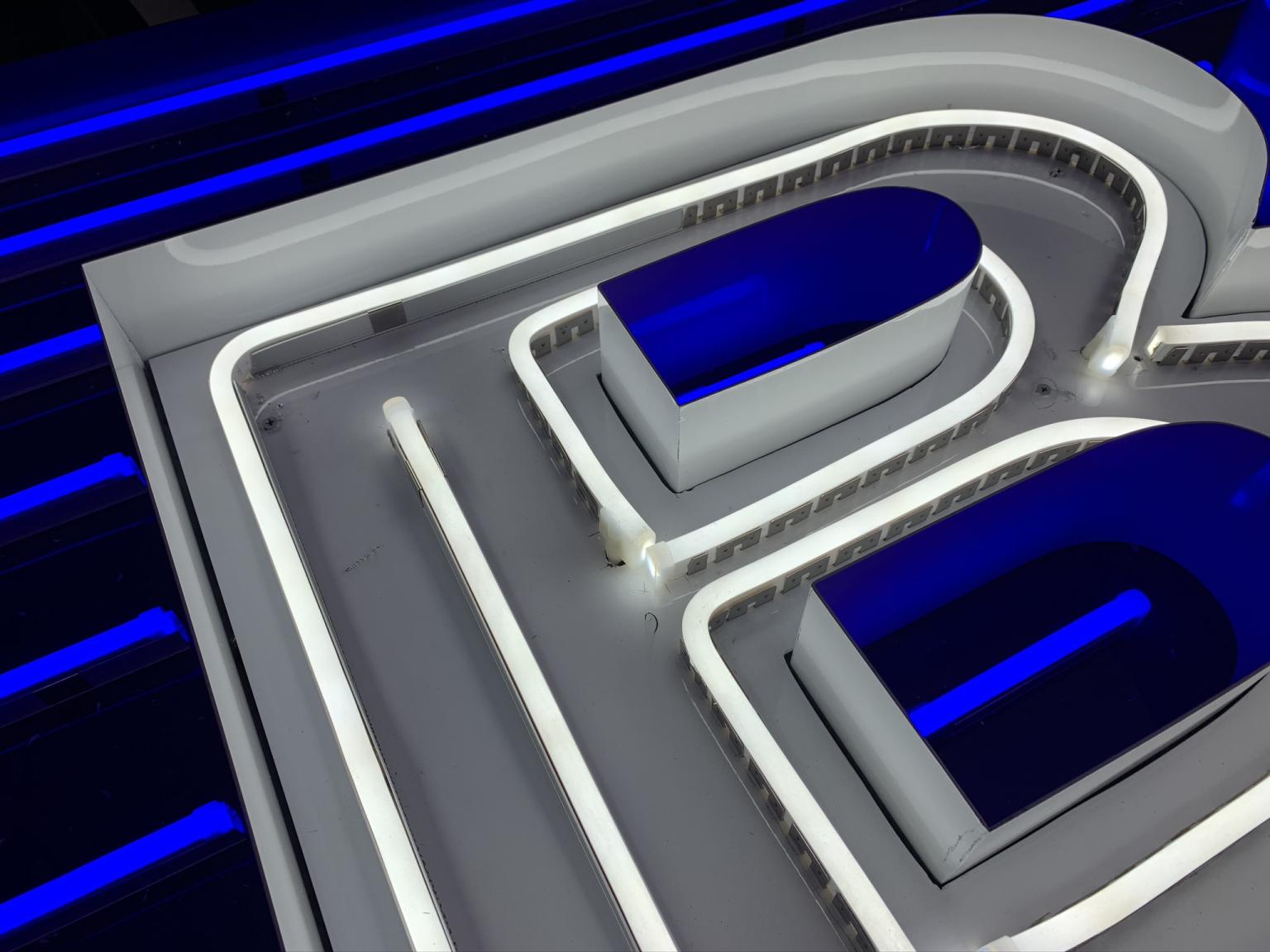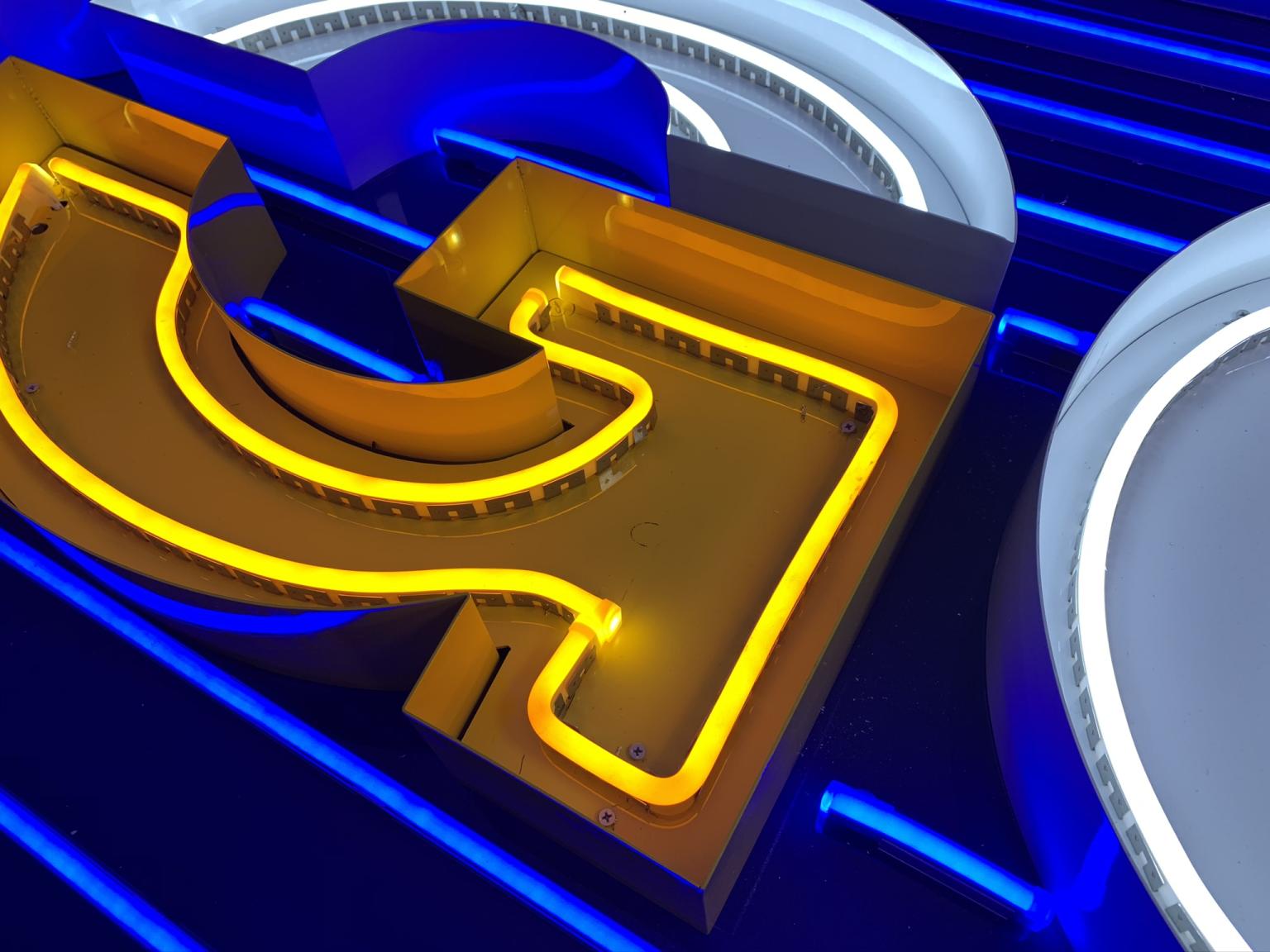 Halo illuminated signage is easily overcome as the sign is simply made with aluminium or steel and painted vs the traditional way of using acrylic with a vinyl face. Side lit is bit tricky but you need to use perforated steel sides to allow the lit to escape. Face lit letters are made in a similar fashion but with perforated aluminium faces. This option is great for large letters but when you need to illuminate smaller letters the keeper blocks out the visible space and a different solution is required – enter LED rope neon. Rope neon can bend around curves and offers a great way to illuminate signage without the need for a diffuser panel to stop the sign from "spotting" or seeing the induvial LED's.