Aluminium composite panels and acrylic signage is now banned on external walls in Western Australia, on the back of changes to the Building Code of Australia, which came into effect in March last year.
The new regulations are designed to minimise the risk of fire, which have been linked to certain aluminium composite panels (ACPs), used for external wall cladding.
Here's what you need to know.
Why a ban on ACPs?
In a statement published on the State Government's website, the Building Commission said that ACP products, which were not tested or in line with Building Code requirements, were a fire safety risk.
"Such products can lead to a rapid vertical spread of a fire via the façade of the building which raises serious safety concerns," the Bulletin said.
The changes came after an extensive investigation, performed by Victoria's Metropolitan Fire Brigade, which found that ACP cladding used to build the Lacrosse Building in Melbourne, were not in compliance with building standards.
The audit found that non-compliant cladding contributed to the 2014 fire, which spread rapidly through the Docklands building. Since the fire, more than 70 high risk buildings have been audited by the City of Perth.
Why signage?
ACM isn't just cladding used on the exterior of buildings. It's also a signage staple, with a polyethylene core found between two thin panels of aluminium.
Chairman of the Australian Sign and Graphic Association (ASSGA), Mick Harrold explained how the changes impacted signage in Australia.
"The target was the cladding industry, but the signage industry has been caught in the net," he said.
Of course, it is vital that signage companies comply with the new changes, which also include acrylic signage. Sign Here Signs Managing Director Russell Friedman explained the scope of the new regulations.
"No plastics are allowed, so acrylic is banned as well," he said.
"Aluminium is the only alternative, and it works very well. For example, we recently completed a signage project for The Adnate, a new hotel in the Perth CBD, using aluminium pan letters, with LED neon strips for illumination."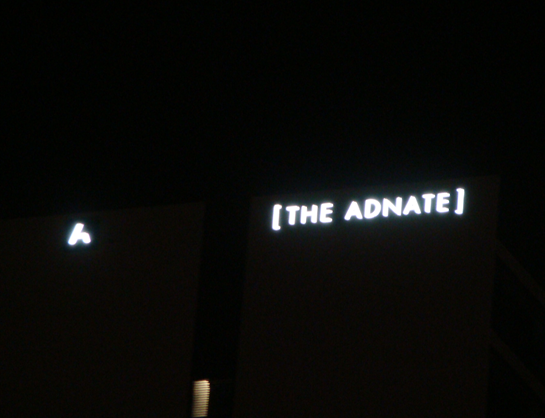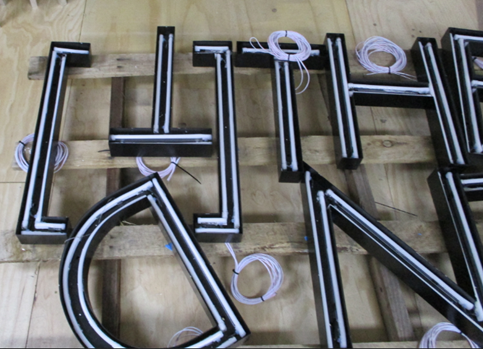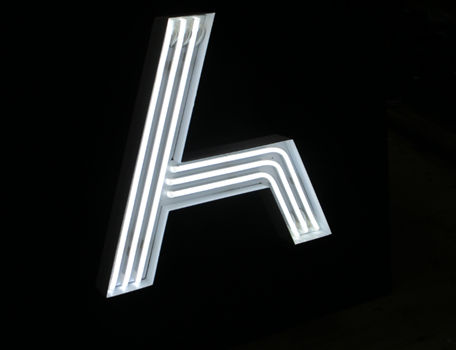 Russell said that traditionally, the hotel signage project would have been completed by fabricating acrylic letters, or aluminium letters, backlit with an acrylic face.
Luckily, aluminium is a great alternative, which achieves a similar effect and complies with new building safety regulations.
Need a signage expert?
Our signage professionals design, fabricate and install signage for businesses all over WA. We make sure our signs comply with relevant building codes, while also being eye-catching, affordable and durable.
Get started now