It's an exciting day today at the shop. Christmas has come early, with the delivery of our brand new HP Latex R2000 flatbed printer. The best presents come in big!
Check out the images to see this monster get commissioned and become an integral part of our print room capabilities.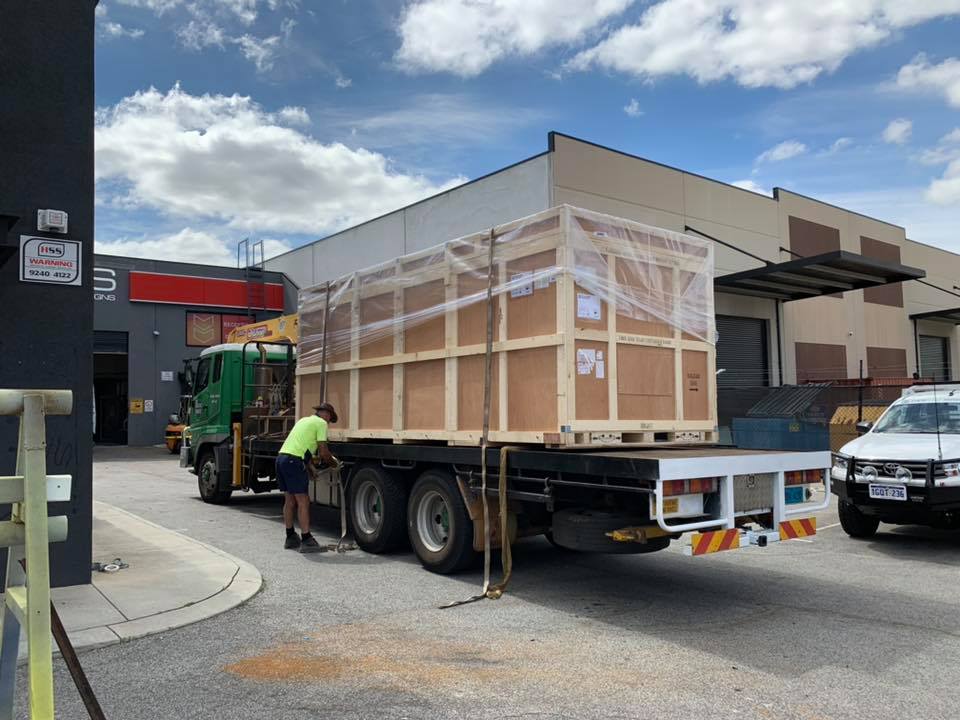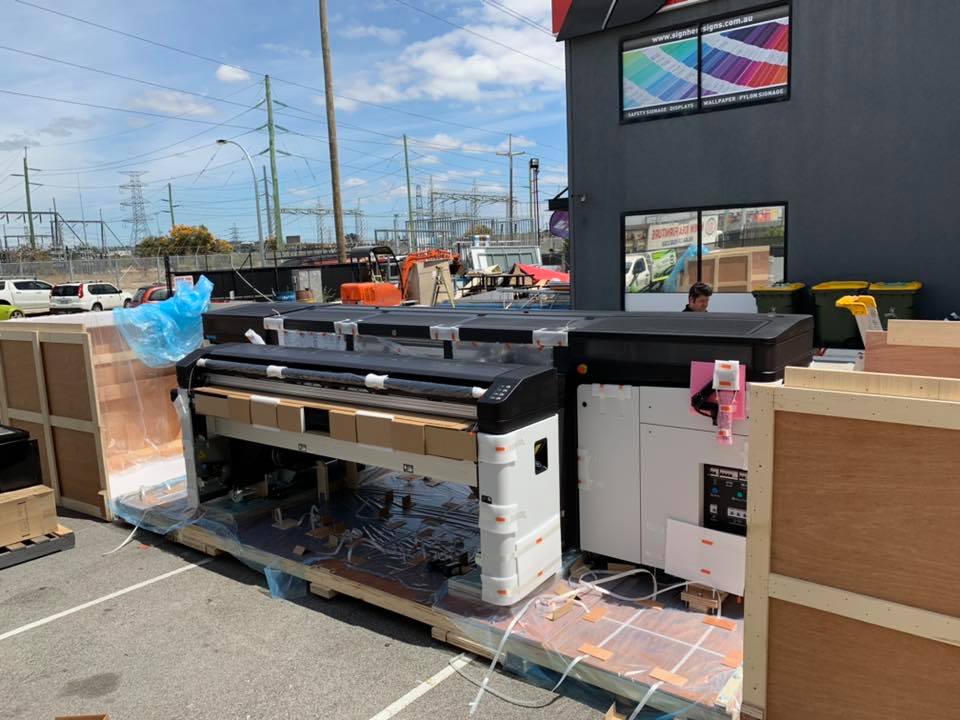 All plugged in, now for the commissioning stage – glad we built a bigger room, the footprint of this machine is huge! We can't wait to start printing on this beauty. Did you know there is only one other unit like this in WA?
The new HP Latex R2000 offers infinite benefits over traditional UV flatbed printers, using water based inks it's the most environmentally friendly print solution on the market, and the print quality is second to none.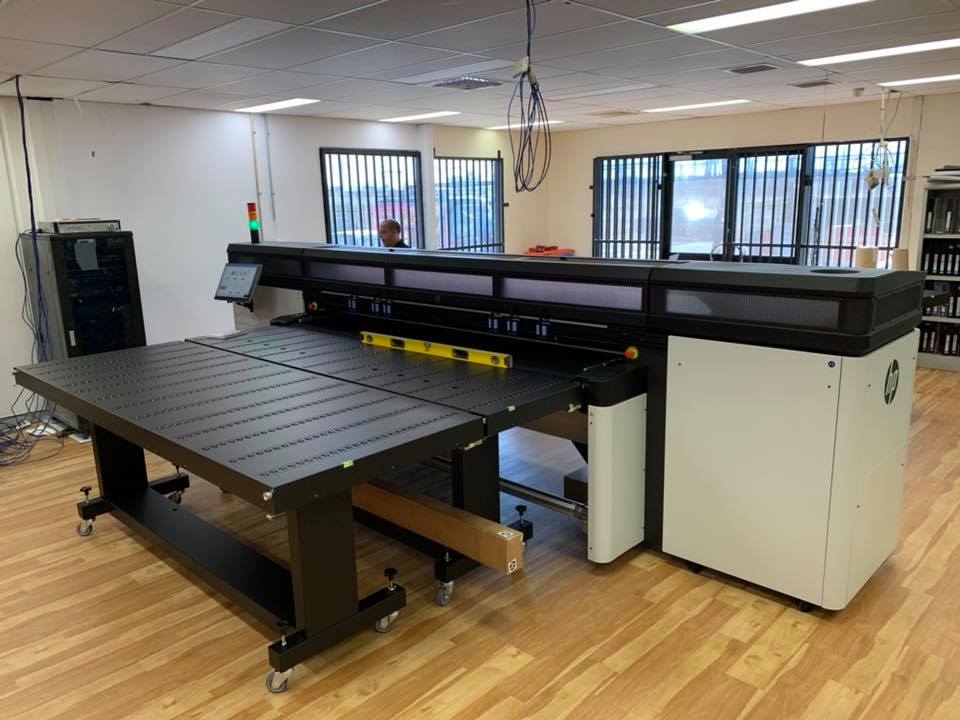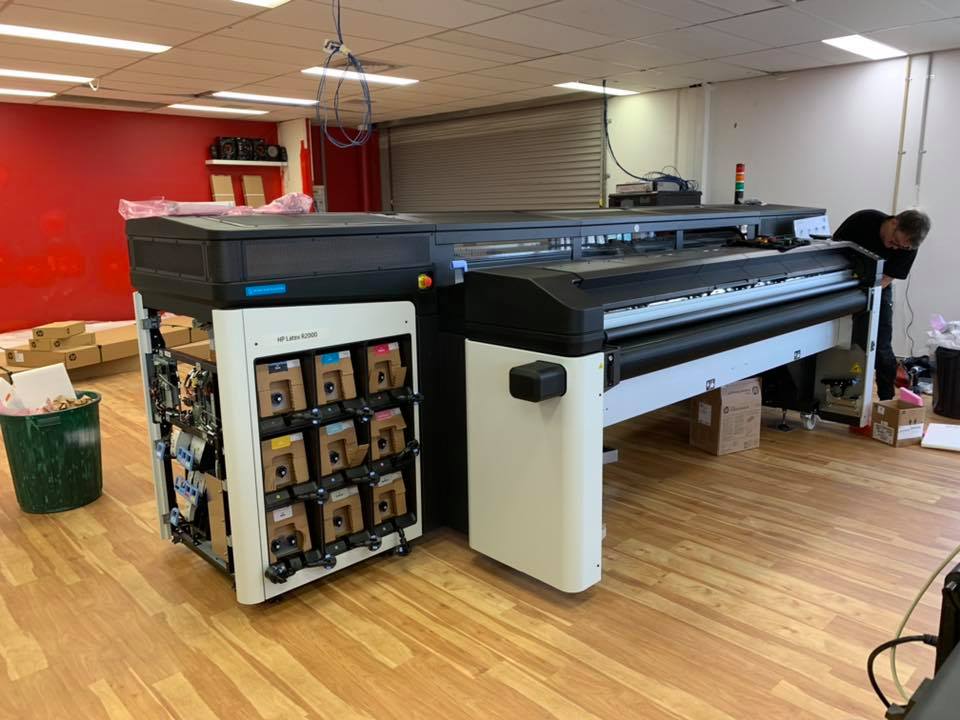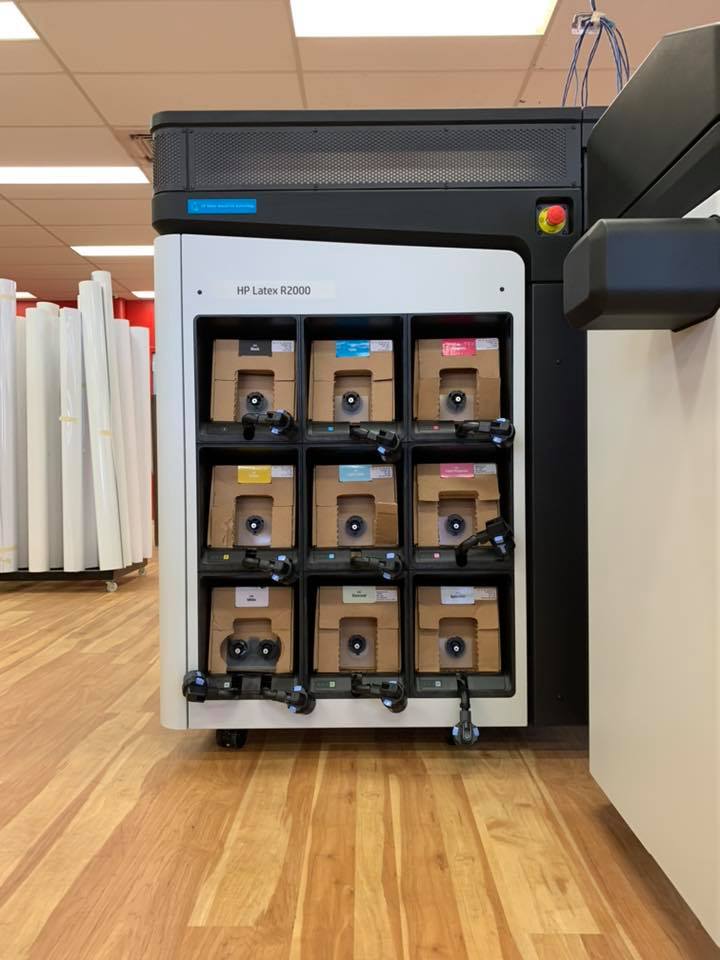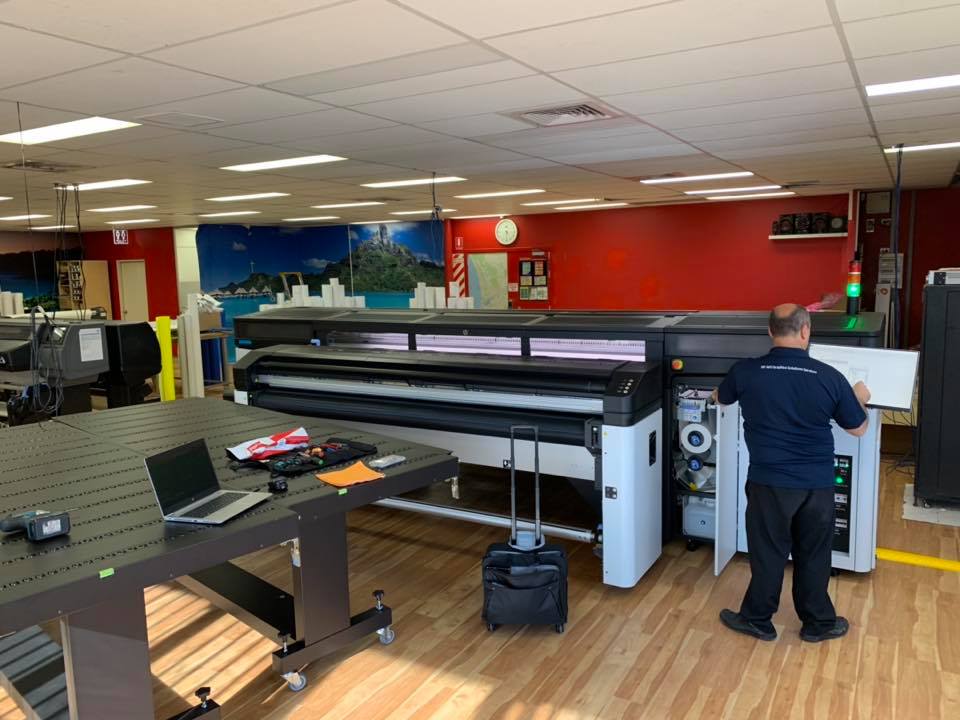 The first test sample off the new HP R2000 Latex flatbed. The colour production is next level. Eco-friendly water based ink, no smell, ready to go straight off the machine. We'll be testing some weird and wonderful materials to really test the limits.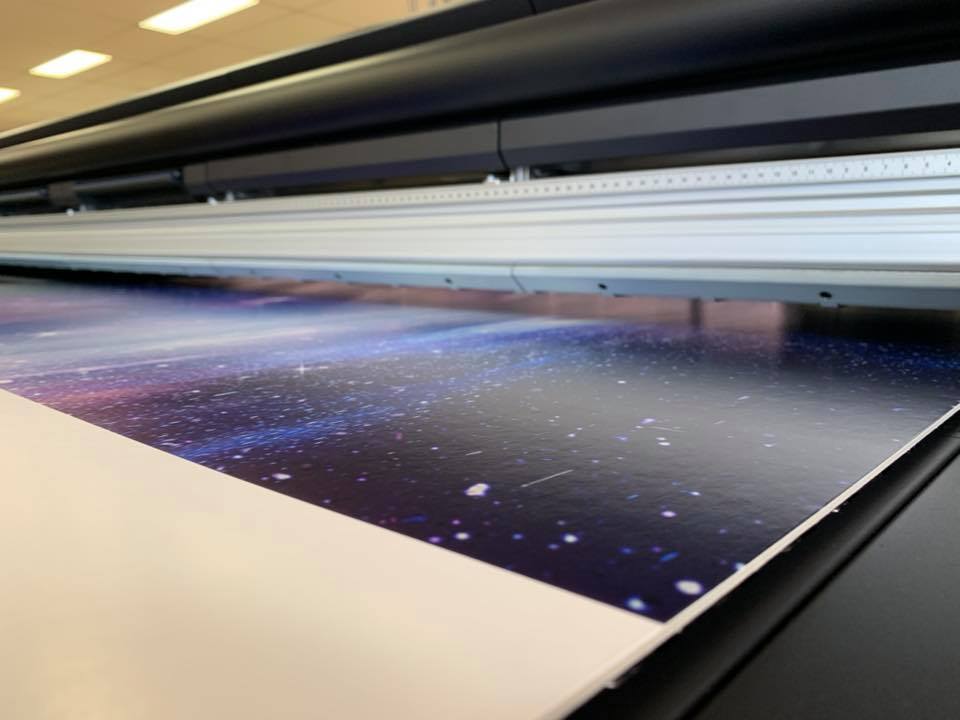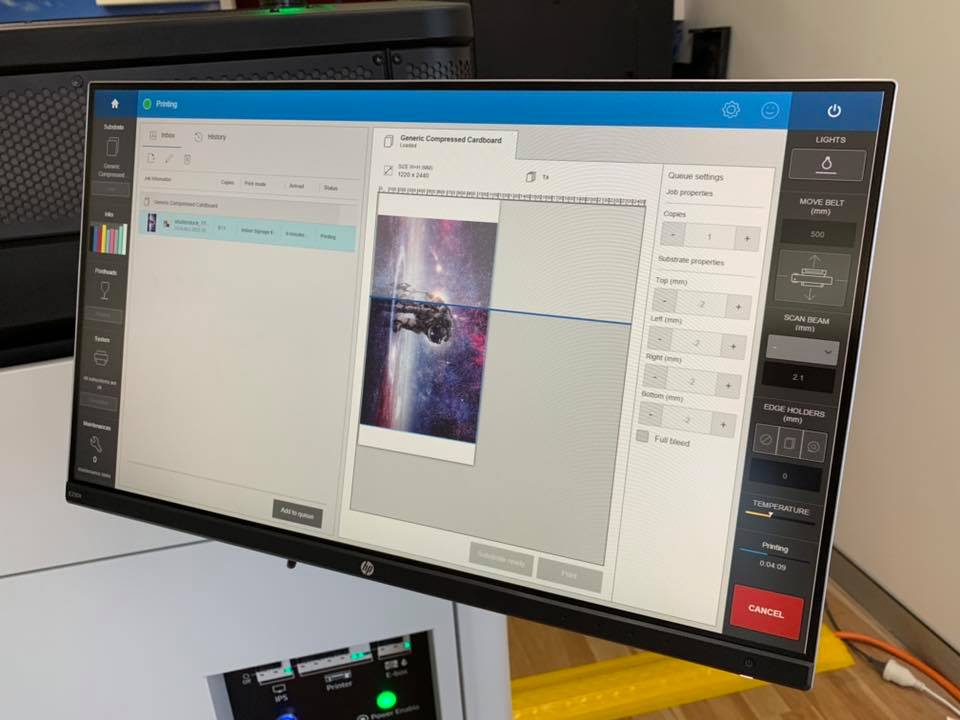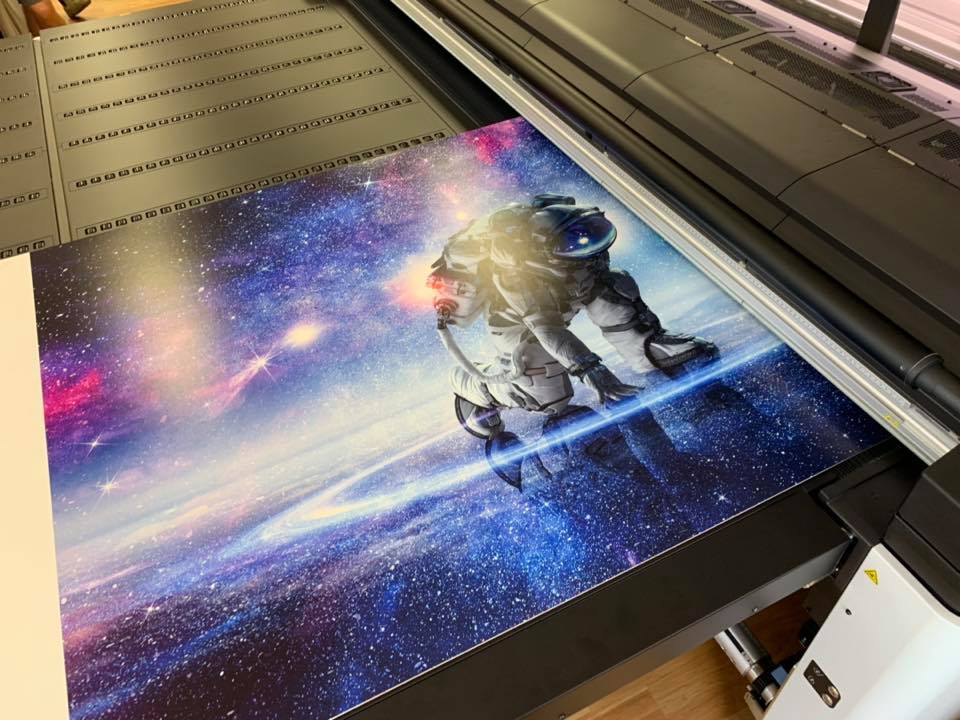 First job off the machine and it's for our client MacTrack. Direct printed onto 3mm ACM, this all Latex print will be hung in Welshpool later this week.